Presentation Folders with Pockets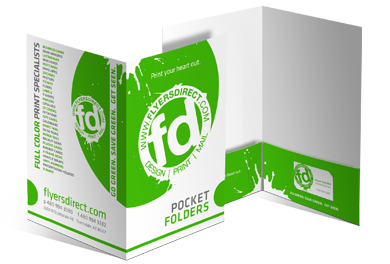 Premium 14PT C2S STOCK
Standard 9 x 12″ format
Standard 4″ Pockets
Business Card Slits Included (please specify location)
Full bleed and photographic
7 – 10 Day Turnaround
Flexible quantity options
Pocket folders are extremely functional and can be produced by us quickly, affordably and in brilliant full-color. Available in a variety of sizes, on high quality paper stock, folders can be customized to include pockets and reinforced for loose materials and even die-cuts to hold business cards or inserts.
We produce outstanding pocket folders for clients ranging from night clubs to non-profit groups to corporations. With superlative full-color processing, and a wide variety of printing and graphic options ranging from foiling to varnishing, your pocket folder printed by us will be an effective enhancement to your business resources.
Canvas Size: 9.25 x 12.25
Minimum Resolution: 300 DPI
Color Format: CMYK
Build Black: 40C, 40M, 10Y, 100K
First create a new document and set it to the canvas size listed above. Your bleed area is 1/4th" from the edges. Keep all type within safe area.