5 x 7″ Greeting Cards
Birth Announcements, Holiday Cards, Save the Date Cards, Engagement Cards or Graduation Notices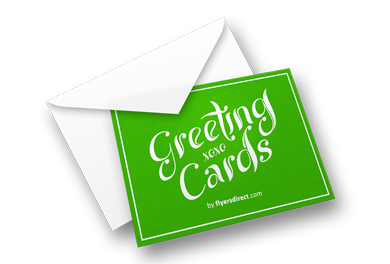 Standard 5″ X 7″ format
This Product is Flat & does not Fold
Horizontal or Vertical printing
A7 Blank Envelopes are Included
Full bleed and photographic
Fast Turnaround
Flexible quantity options starting at 25 pieces
Greeting Cards are an amazingly affordable way to professionally tell clients or friends that you care and are thinking about them. They are also a powerful tool for telling others about upcoming events or additions to your family. Some suggested uses are birth announcements, holiday cards, save the date cards, engagement cards or graduation notices. This attractive product is printed on White 110# FSC Certified Paper with a brightness of 96 and it is archival and acid free. Matching blank envelopes are included 28#.
Canvas Size: 5.25 x 7.25
Minimum Resolution: 300 DPI
Color Format: CMYK
Build Black: 40C, 40M, 10Y, 100K
First create a new document and set it to the canvas size listed above. Your bleed area is 1/4th" from the edges. Keep all type within safe area.